5,46 EUR
In stock
Delivery date: România: 24-48 ore de la expediere / EU: 5-10 business days / other countries: 10-15 business days
---

Pentru cine vrea sa incerce flex, e minunat. Pentru cine are deja experienta cu flex, e minunat. Nu a fost nevoie sa ii fac vreo modificare. Scrie bine, umed, nu e nevoie de foarte multa presiune. Se impaca bine cu cernelurile umede (Iroshizuku) fara...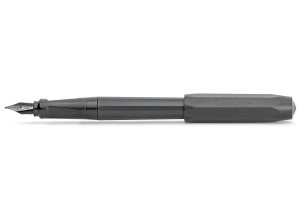 Stilou usor insa cu ergonomie foarte buna, penita excelenta. Plasticul din care este facut are o textura placuta, nu pare nici ieftin nici usor de distrus (zgariat, plesnit etc.) in timp. Comanda prin stilouri.eu a venit foarte repede, in foarte bun...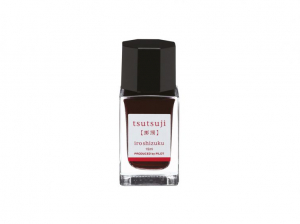 Aceasta cerneala este excelenta! Este de un roz siclam, mai inchis si foarte profund. Nu este spalacit, cum m-as fi asteptat. Recomand!
Ioana P,

[ref: Kaweco PERKEO Negru Complet F]: "...Va multumesc mult pentru stilou! Este superb si scrie asa subtire-exact cum mi-am dorit!... #primul meu Kaweco# Super stiloul meu cel nou #Kaweco F# Va multumesc din suflet! Sa aveti o zi minunata!..." [autor: instagram.com/the_nude_pen ]

Cristina Filimon, Filimon Cristina - Cabinet de avocat

"Acel jinhao m-a surprins maxim! Abia astept sa incerc si eyedropperul. De Kaweco si Lamy nu mai zic." [autor: Filimon Cristina - Cabinet de avocat]

Team Kaweco Kaweco

...Thank you so much for your friendship to Kaweco.
We appreciate a lot what you do for the brand!
Please accept+enjoy our little gift!
Kind regards from Nuremberg...

Compare
You must add at least one product to compare products.

Was added to wishlist!
Was removed from wishlist!