We ship to more than 40 countries:
Europe/EU: Austria, Belgium, Bulgaria, Croatia, Czech Republic, Cyprus, Denmark, Estonia, Finland, France, Germany, Greece, Hungary,
Ireland, Italy, Latvia, Lithuania, Luxembourg, Malta, Netherlands, Poland, Portugal, Romania, Slovakia, Slovenia, Spain, Sweden.
Europe/non-EU: Belarus, Great Britain, Monaco, Norway, Russia, San Marino, Serbia, Switzerland,
America: Canada, USA, Mexico
Asia: Hong Kong, India, South Korea, Singapore, Russia, Turkey

Transport method: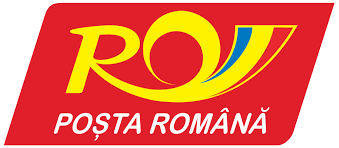 We use the standard services of Romanian Post for deliveries to EU countries, the main reason being to reduce the transport costs (for Romanian Post charges click here)
It means longer delivery times, but cheaper orders. However, at your request, we can replace the shipping method, but please note that this will incur additional costs
(for DPD charges click here - for example, there are good regional DPD prices to Hungary/Bulgaria/Greece, 5/5/7 Euro)

Displayed prices:
Prices are displayed in Euro [EUR] for the english version of site and for the romanian version in Romanian New Leu [RON].
Transformation is about [1 RON ~ 0,2 EUR] or [1 EUR ~ 5 RON].
During Paypal-payment you will pay in Euro.

Payment:


Attention:
We'll start expedition of the goods only on prepaid orders (Paypal is a safe and easy way to do instant online payments - you can add to your Paypal account even a debit or credit card).

We do accept cash on delivery only for destinations in Romania.
Right after finishing your order in our webstore, you will be redirected to the Paypal site.
However, if the redirecting will not works, please contact us by email: comenzi@stilouri.eu, we'll send to you our Paypal payment-link.

Invoicing & VAT:
Displayed prices in our webstore contains the VAT amount (19% in Romania) and there are applicable for all our buyers, persons or juridical persons.
Exceptions are all the companies that can be checked on VIES site with valid european tax-number. In this case we can issue a VAT-free invoice, but your order can be send to us only by email.

Return&refund:
It is possible to return the products within 14 days started from you received the parcel. In this case please contact us before sending back.
All the products have to be in original packaging, same condition as you received them. Attention: all transport costs of returning will be at your obligation.
Also, if the articles do not fulfilled the above mentioned conditions, we reserve the right to refuse the refund and shall send the items back to the consumer.

Delivery times:
You'll receive the parcel within 5-15 business days after the confirmation of the order, it depends on your location/country,
please note that our company is located in Romania. (Inside Romania it takes 5-7 business days with standard services or 24-72 hours with Prioripost)

Delivery charges:
| | |
| --- | --- |
| ROMANIA [standard] | 13 RON |
| ROMANIA [Prioripost] | 21 RON |
| BULGARIA | 9 EUR |
| HUNGARY | 9 EUR |
| CZECH REPUBLIC | 9 EUR |
| LATVIA | 10 EUR |
| AUSTRIA | 10 EUR |
| SLOVENIA | 10 EUR |
| BELGIUM | 10 EUR |
| CROATIA | 10 EUR |
| DENMARK | 10 EUR |
| ESTONIA | 10 EUR |
| LITHUANIA | 10 EUR |
| LUXEMBOURG | 10 EUR |
| MALTA | 10 EUR |
| NETHERLANDS | 10 EUR |
| POLAND | 10 EUR |
| SLOVAKIA | 11 EUR |
| CYPRUS | 11 EUR |
| GERMANY | 11 EUR |
| PORTUGAL | 11 EUR |
| SWEDEN | 11 EUR |
| FRANCE | 12 EUR |
| GREECE | 12 EUR |
| IRELAND | 12 EUR |
| FINLAND | 13 EUR |
| ITALY | 13 EUR |
| SPAIN | 13 EUR |
| GRETA BRITAIN | 14 EUR |
| NORWAY | 16 EUR |
| MEXICO | 16 EUR |
| SINGAPORE | 17 EUR |
| SWITZERLAND | 18 EUR |
| SAN MARINO | 19 EUR |
| SERBIA | 19 EUR |
| SOUTH KOREA | 19 EUR |
| BELARUS | 20 EUR |
| USA | 20 EUR |
| INDIA | 20 EUR |
| MONACO | 21 EUR |
| CANADA | 21 EUR |
| TURKEY | 21 EUR |
| HONG KONG | 22 EUR |
| RUSSIA | 25 EUR |